Treasure Island Fl
November 27th, 2012 Categories: Condos for Sale, Tampa Beach Living, Treasure Island Fl
Luxury Beach Condos – Lands End Condos for Sale in Treasure Island Florida
Treasure Island Florida – With Land's End condos on Sunset Beach you get the best of both worlds – Enjoy beachfront and intercoastal views at one of Treasure Islands most desirable beach properties.  Land's End is a unique luxury beach condo community which sits on 14 acres of prime beach real estate at the very end of Treasure Island in community called Sunset Beach. This highly sought after beach community is surrounded by water on three sides – the Gulf of Mexico, the Intercoastal Waterway and Blind Pass to the Gulf of Mexico so you get glorious sunrises and amazing sunsets.
You'll know you've arrived at Lands End condos in Treasure Island when you've gone as far as you can go and the mature landscaping and gatehouse will appear on your right. This community has 24hr security with guardhouse, you'll appreciate this gated community offering you peace of mind with it's secure private location.

Lands End condos for sale attract people from all over the world including the United Kingdom, Canada, Sweden and other places in Europe tell us they prefer a low-rise condo style and the Mediterranean Architecture which is a perfect compliment to these 4 story buildings.
Lands End Condos for Sale on Sunset Beach
If you like taking long walks along the beach you'll enjoy the fact that you can walk almost 3 miles of beach one way. In addition Lands End condos are surrounded by a wide public boardwalk that also runs along the beach, around the channel and down Blind Pass – be sure you check it out when you're here.
The nice thing about these Treasure Island condos is you can enjoy secluded beaches and yet you're close to bars, restaurants, shopping and more. Caddys on Sunset Beach is a favorite with locals and tourists alike and within walking distance from this community. In addition, Treasure Island is the Sand Sculpture Capitol of Florida and artists from around the globe come the week before Thanksgiving every year to create and compete in Sanding Ovations, definitely something to see when you're here.
Lands End condos offer the total Florida Lifestyle with 2 lighted tennis courts, a sand volleyball area, shuffleboard, grills, picnic area, 2 jacuzzi spas, a clubhouse, pavilions, boardwalk and one of the largest luxurious pools around with plenty of seating and great sunset views as well.
If you are looking for an income producing Gulf beaches condo then look no further since this community allows 7 day rentals making it ideal for vacationers and owners alike- call Jack at 727-710-8036 for exclusive details about an updated Lands End condo for sale that earns over $50,000 rental income a year consistently being sold turnkey furnished, completely renovated with amazing sunset views – one of the best beach secrets.
Posted by Cyndee Haydon | Currently No Comments »
November 25th, 2012 Categories: Sunday Sunsets, Treasure Island Fl, Waterfront Living
Sanding Ovations and Thanksgiving Tradition in Treasure Island Florida
Treasure Island, Florida- Sanding Ovations Master Cup and Music Festival is in it's 4th year and held annually in Treasure Island  in November – usually on the weekend before Thanksgiving.  Our local group PinellasEats went out on Sunday afternoon and took in the festival, a gorgeous sunset and hung out for a bite at Sloppy Joe's on Treasure Island FL. 10 world class scultptures turned 50 tons of sand into works of art you owe it to yourself to see. Here's a sneak peak at some video I shot as the event was getting underway…

Artists and sculptures from all over the world come to create their masterpieces for the Sanding Ovations competition and for all of us to enjoy. The event usually has a large festival with it as well with bands playing and a huge craft show with vendors and the likes along the sand on Treasure Island. I was surprised to even see car parked on the beach for $10 each at the St Pete lot just north of the event.
There is a competition and also they award the people's choice. This year one of the local schools had a great idea I thought and made to "photo ops" with one sand sculpture that was an Angel that said piece on earth and then there was a snow man that had presents (made out of sand & water) next to him that said Happy Holidays – it would have made the perfect family shots for your Christmas or Holiday cards.
Congrats to Treasure Island FLorida Sand Sculpture Capital of Florida
It's a great place to vacation or own your own Treasure Island Beach condo – lots to choose from including vacation condos earning up to $50,000/yr – giving you the best of both worlds – loving the Florida Lifestyle.
If you would like to join us on our local beach group trying different local places – feel free to call or join our PinellasEats facebook group and if you are thinking of buying or selling a Treasure Island waterfront home or beach condo we'd love to discuss how we can help – You can reach us at 727-710-8036 – Your Gulf Beaches Luxury & Waterfront Specialists – hear what over 60 others have to say on video here on Beach Real Estate Agent Reviews – Testimonials 
Posted by Cyndee Haydon | Currently No Comments »
April 13th, 2011 Categories: Treasure Island Fl, Waterfront Living
Treasure Island Fl – We just finished experiencing the height of our Spring Break traffic and even in this economy lots of people came this year, especially from cold winter in places like Michigan, New York, Pennsylvania, Illinois and Indiana. We get a lot of people coming to our beaches to escape their freezing temps and piles of snow and have been very busy showing lots of  Treasure Island FL condos.
We love having all the snowbirds and winter visitors in town, especially our vacation home owners, however the downside this time of year is parking becomes an issue, especially for quaint, narrow areas like Sunset Beach on Treasure Island FL.
Over a year ago the local Treasure Island FL government instituted a "one-side of the street" parking policy on Sunset Beach on Saturdays, Sundays and certain holidays from 9am to 6pm,  however now many Treasure Island FL Sunset Beach residents home owners are pushing for permitted parking which would allow only local residents and Sunset Beach house owners to park on their narrow streets.
Why you ask? well when people are parking on the street it often is behind a beach houses driveway and so backing out becomes very difficult. It makes it especially hard to show Treasure Island Fl homes for sale on Sunset Beach on the weekends.
Sunset Beach house owners will continue to work with the city of Treasure Island to see what can be done, however permitting may not be the answer they had hoped for because since Sunset Beach is part of Treasure Island and not a gated community, any permits for residents would have to allow all Treasure Island residents to use those parking spaces so they may find themselves in the same place – having parking issues getting in and out of their Treasure Island Fl condo or house.
Treasure Island FL Condos for Sale
Oh and by the way if you're looking for Treasure Island FL Realtors to help you buy or sell we'd like you to know that we are passionate about being your local  advocate. We're committed to delivering Results daily based on Integrity, Knowledge & Experience - helping you find the perfect Treasure Island FL homes for sale (and condos too).
We'd like to be YOUR Treasure Island FL Real Estate Team!
Call Cyndee @ 727.710.8035 or Jack @ 727710.8036
Warmly, Cyndee and Jack Haydon
Charles Rutenberg Realty
1545 S. Belcher Rd
Clearwater Florida 33764
727-710-8035 (Cyndee's cell)
727-710-8036 (Jack's cell
Posted by Cyndee Haydon | Currently 2 Comments »
April 20th, 2010 Categories: Treasure Island Fl
Treasure Island Fl – One of Treasure Island Fl Isle of Palms homes on the water are always popular because when it comes to Treasure Island Real Estate – Isle of Palms has both deep water and easy access to the Gulf of Mexico through Johns Pass. Here you can even take a quick tour to see the neighborhood yourself.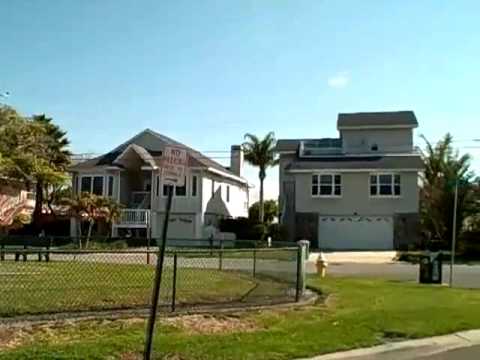 There are currently 17 Isle of Palms homes for sale in Treasure Island Fl. The most expensive home for sale right now is just under $1,800,000 and it is an amazing luxury waterfront pool home on 115th street that you will see in the video – I have more pictures I'll have to work on adding here. The least expensive is a home that is not on the water and no waterview and is offered at $215,000. One closed last month that was over 2300 sqft for $635,000 and several are pending as we speak ranging from $399,000 to $799,000.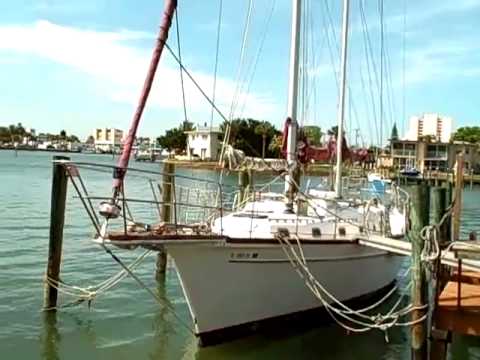 The Isle of Palms – Treasure Island neighborhood has a nice park and also has two shuffleboard courts and is great for walking or biking too. It is found as you enter of 112th street from Gulf Blvd. It's also a short walk to the Treasure Island Public Beach pavilion at 112th and Gulf Blvd. Jeust to the south is the Bilmar which is known for often having Sand Sculptures and works of art behind the hotels on Treasure Island Beach. Last Thanksgiving I took this video with some truly amazing works of art.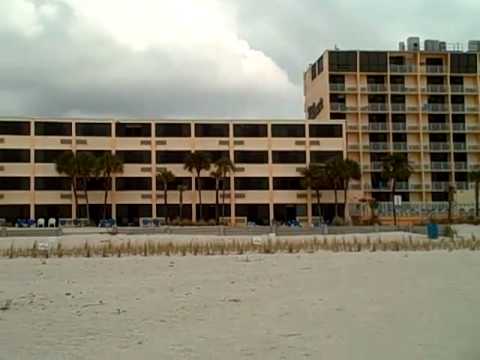 This Treasure Island Fl neighborhood is also located between near the popular Johns Pass where you can find a variety of specialty shops, restaurants as well as ability to go out fishing or boating for the day. 
The majority of these homes were originally built in the late 1950′s early 1960′s however these concrete block ranch homes continue to stand the test of time and with each new owner – get new life breathed into them – new windows, roofs, seawalls and more.  It's hard to believe some people of recently found Isle of Palms homes for sale on the water for under $400,000.  There are definitely some good values if you are looking to buy a deep water home for the long haul. We don't feel this is the market to do short turn purchases – the market is still being impacted by some lingering short sales and occasional foreclosures.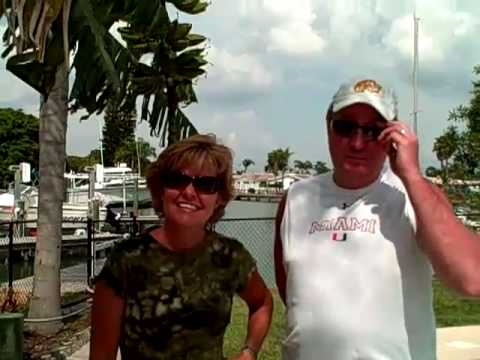 We recently helped a new family find the perfect waterfront home in Treasure Island Fl – they are excited to have been able to get a completely remodeled waterfront pool home for a great price. If you'd like to know more about homes for sale in Treasure Island Fl just give us a call.     
Treasure Island Real Estate
Oh and by the way if you're looking for Treasure Island FL Realtors we'd like you to know that we are passionate about being your Treasure Island real estate advocate. We're committed to delivering Results daily based on Integrity, Knowledge & Experience - helping you find the perfect Treasure Island FL homes for sale (and condos too).
We'd like to be YOUR Treasure Island Real Estate Team!
Call Cyndee @ 727.710.8035 or Jack @ 727710.8036 
Warmly,
Cyndee and Jack Haydon
Charles Rutenberg Realty
1545 S. Belcher Rd
Clearwater Florida 33764 
727-710-8035 (Cyndee's cell)
727-710-8036 (Jack's cell
Posted by Cyndee Haydon | Currently 3 Comments »